HISTORY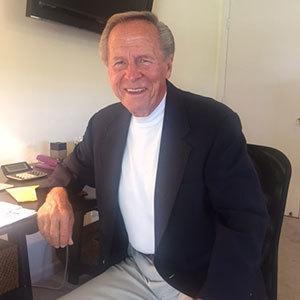 In 1937, Ken Schibi's parents, Ed and Hazel Schibi, set the foundation for a solid and strong future. The company was originally called "Ed Schibi Heating" and began when he was a sub-contractor for Sears & Roebuck. Ken, as an only child at the time, would help his Dad thread pipe with the only piece of machinery they had. Until 1957, the company primarily consisted of Ed and Marty Smith, while Hazel took care of the bookkeeping and secretarial work.
Ken graduated from high school in 1957 and in 1962 he took over the business from his Dad at the young age of 23 and renamed it Schibi Heating & Cooling Corporation. The business changed from a rented garage to its present location at 5025 Hubble Road where it's still located today. Ken has always put his business in God's hands and has kept Schibi an HONEST name that is recognizable throughout the tri-state area.
For the past 80 years, Schibi Heating & Cooling has steadily maintained the highest degree of service and expertise while continuing to insist on the utmost level of honesty and ethical business practices. Schibi has employees that have worked here for over 35 years or more and we like to think of them all as family. Often times you've heard it said that you judge a person by the company he keeps but we judge this company by the people it keeps. The teamwork exhibited by the Schibi Company is something to behold that you don't see any place else.
We remain one of the most highly respected companies in the industry. We continue to educate our knowledgeable staff with the latest technological advancements and you will receive the highest level of concern and attention.
As you can see, we are proud of our heritage and our commitment to serving our clients. We are in our fourth generation of family members where we have kept the company's philosophy of "Maximum Quality Service at a Fair Price." We look forward to being in business for the next 80 years and we hope that you will become a part of our long list of satisfied customers. We will treat you as family.
WE'RE NOT GOOD BECAUSE WE'RE OLD. WE'RE OLD BECAUSE WE'RE GOOD!!
Schibi Heating and Cooling
March 23, 2017
2023/09/29